Experiential learning is learning through experience and it gained significance as the learners are asked to reflect on their experience. Hands-on activities are promoted in experiential learning. Learners become more dynamic in experiential learning than the traditional didactic classroom, the trademark of passive learning.

Kolb's experiential learning Cycle model is fundamental, foundational and most influential.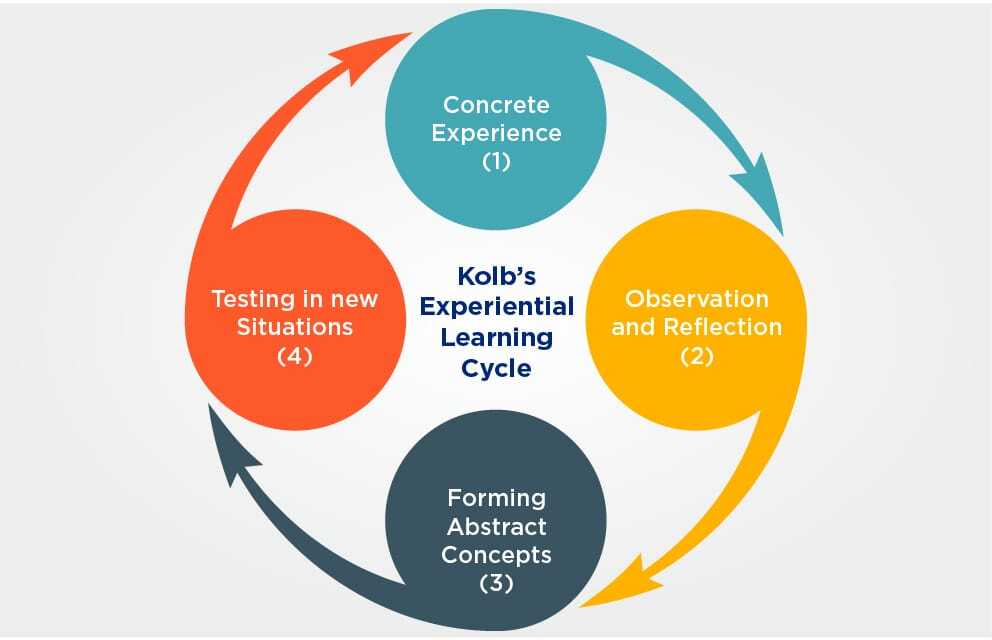 According to Kolb, one can begin at any stage.
Reference for the figure
Though there are many experiential learning models have been proposed, mostly they have the concept of experiencing, sharing, processing, generalizing and applying. We developed our concept of experiential learning after studying several models. For example, the following model influenced us as we attach emphasis on analyzing, evaluating and improving in addition to observing, experiencing and applying.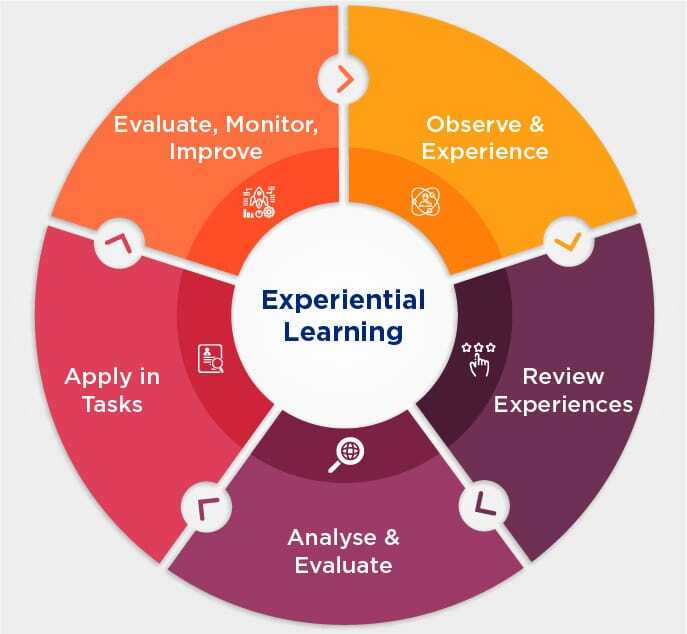 Reference for the figure
We give examples to observe, engage participants in hands on experience, allow them to go through the process of analysis by creating their own content, apply and experience what they created in their classroom, share and reflect on their experience and allow the learning community to discuss and evaluate others' work to improve.